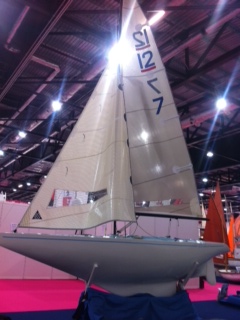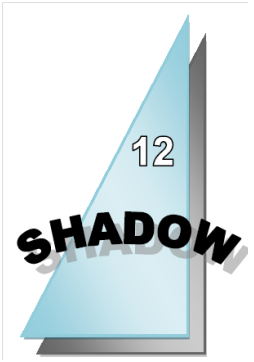 APRIL 2012 NEWS
SHADOW 12s mk2
Thank you for your interest in the Shadow 12 at London or Southampton boat show.
Here at Shadow 12s we have been involved in testing the Shadow and developing in partnership with Edge sails various sails and we feel we have now got things just about right. We are ready to take the Shadow on the road, not just for demonstration sails but we are also going to compete in events, we will keep you informed when we are at sailing club near you, where you will be more than welcome to come and have a sail in one of our Shadow's.
Here's a brief update of what we've been up to since the London boat show. Once again thanks for your interest in the Shadow and we look forward to meeting you again.
Fair winds
The Shadow 12s team
Lionheart at Bala
On the weekend of 17/03-18/03/12 after a long winter of sea trials and two boat shows Lionheart's moment of truth arrived, her first combat mission, "The Bala Massacre".
Lake Bala is situated in the beautiful Snowdonia National Park and is the home of Bala sailing club and as always the welcome and organization from the sailing club was excellent.
This race is famous for its survival conditions...... however this year it was to be different with sunshine and a variable north/north easterly ranging from force 2 to 4 at times, and this year there were no dramas! The race itself is a three hour pursuit so it's a perfect event for the Shadow (comfort comes as standard with the Shadow).
We decided before the event (expecting normal massacre conditions) as much experience on board should be the order of the day. So with that thought I called my old Merlin Rocket and Dart 18 crew Johny Waklin and he jumped at the chance of being bow man (I don't think there is a CREW in a Shadow it's just one team).
We started the race on the first gun, sailing off a Portsmouth yardstick of 1301 (the same as a Topper) so we sailed the full three hours (with a 49er starting some 67 minutes behind us). It was the first sail with the A.C sails from Edge Sails in Coventry, with the Main made out of 3.5 oz H.M.T Kevlar and the Genoa 3.9 oz Z1 Kevlar, I think to be honest I struggled in the variable winds to get the best sail shape but that's what sailing with new ideas and equipment is all about.
On the subject of new ideas we have developed a Genoa forestay tensioning system which early indications it would appear is giving us a lot more height up wind, which is an area I feel we did not get the best out of Lionheart at Bala. We finished 15 out of 17 which all things considered I think it was a good start to what promises to be a busy seasons competing and demonstrating the Shadow around the country.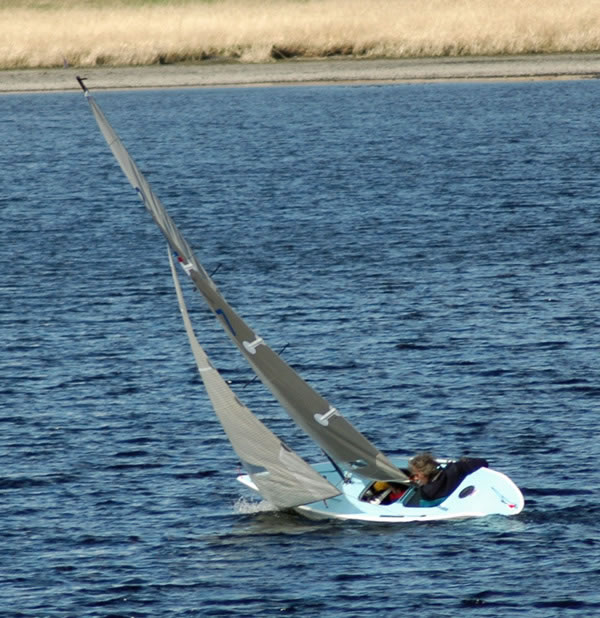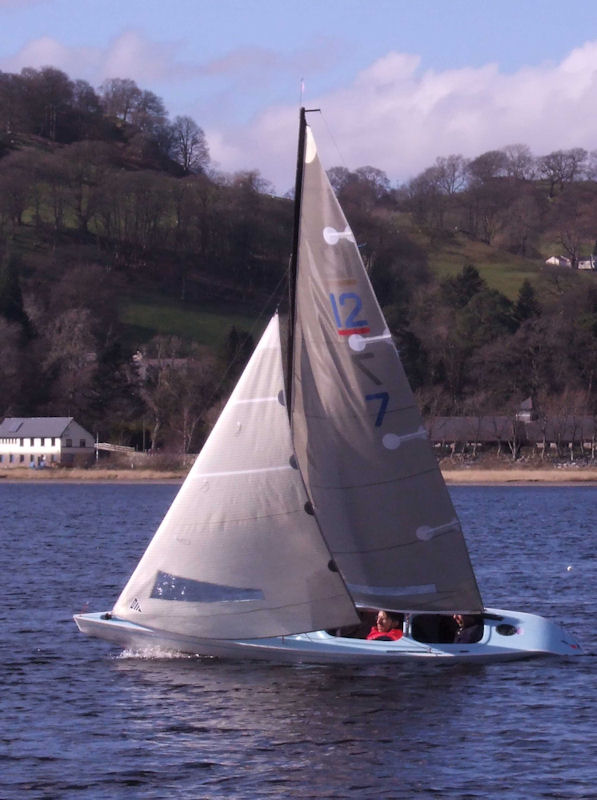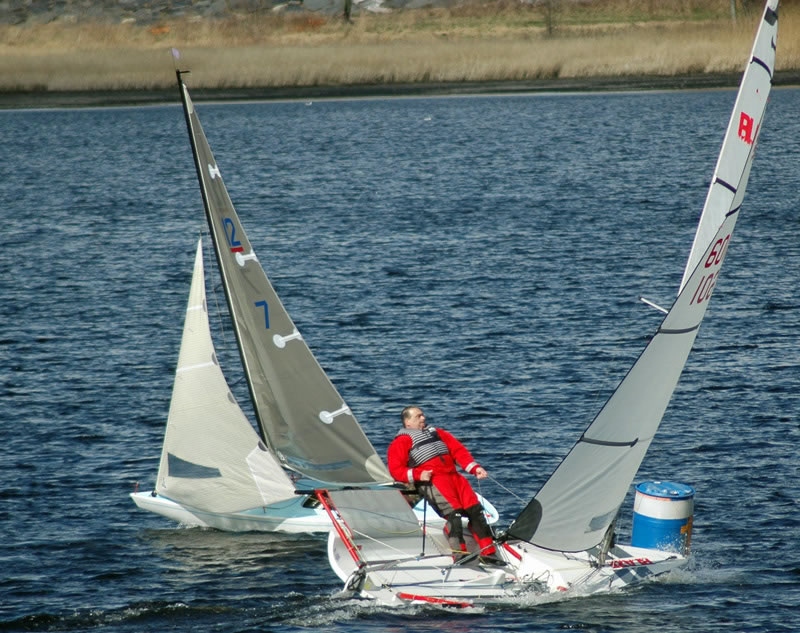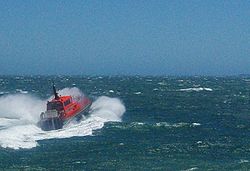 Patriot
We are shortly about to start work on our deep keeled version of the Shadow 12, She was built for corporate advertising in 1987 for the Fremantle Americas cup. The reasoning behind the keel extension (only by 6") was to deal not only with the big swell expected off Fremantle during the summer months but also she had to deal with the famous "Fremantle Doctor" a sea breeze often blowing in at 15 to 20 knots in the afternoon.
We have named our deep keeled Shadow "Patriot" and she will be sailing in the spectator fleet during the Olympics and the Para-Olympics and also at this year's Southampton boat show, so if you fancy a sail at any of these events please contact us and we will be more than happy to arrange a sail for you in this amazing craft with her own small bit of Americas Cup history.
We are also pleased to announce we will be producing the deep keeled Shadow for those who plan to sail a Shadow on more open waters or on the coast.
We will keep you up to date on any further developments in the future, so for now thanks for your time.
Fair winds
The Shadow 12s team
Pilot boat Parmelia facing the Freemantle Doctor at the Freemantle harbour entrance