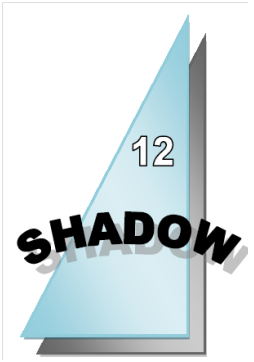 About Us
With the scaled down hull of Lionheart, one of the best British classic 12 metre Americas cup boats, the Shadow sails as good as she looks. The high quality builds and finish comes as standard from Meni Marine and the power behind the glory is provided by Edge Sails.
The Shadow 12 makes the water a level playing field for people of all ages and abilities, the two seats make it an ideal training craft, it's stable and safe but very exciting, it also lends itself to corporate hospitality events, so you too can race your own Americas cup!
They are easily launched by trolley or crane and offer both safe cruising or exhilarating close racing. The design means that physical strength and agility are not needed and this makes the boat ideal for all ages and size of helm. The lack of agility required to handle these boats does make them ideal for those seeking a boat that they can sail without making creaking joints and aching backs worse.
In the Shadow 12 there is a fibreglass seat which is about 2 inches off the floor. Seated over the keel, your legs lay slightly bent at the knee on either side of the mast. In front of you at chest level and within easy reach is a dashboard with all your line controls and cleats. There is no scrambling around the boat to make adjustments. No boom to crawl under (you are already under it!) No sides to switch when tacking, you are always seated in the middle! With the physical component to sailing diminished by this attractive layout, the cerebral fun of sailing and of racing is enhanced.
Why not come along to one of our test sails? Keep checking for updates, coming to a lake near you.....................soon!